Our Impact
Together with our supporters, the Chicago Public Library Foundation changes lives by investing in equitable access to lifelong learning resources, creative tools, and unparalleled expertise. The impact priorities detailed below were identified as part of the Library Foundation's strategic planning process and align with the Library's own strategic plan.
We invite supporters to invest in groundbreaking initiatives and sustain proven program models that respond to persistent challenges in our city, from digital literacy to academic disparities. This flexible approach allows us to effectively leverage the Library's vast footprint and resources in our community and meet the evolving needs of Chicagoans in real time.
Since 1986, donors at every level have invested $100 million in Library programs and reach hundreds of thousands Chicagoans of all ages each year.
Several of our programs have gone on to become national and international models, including YOUmedia and Live from the Library.
---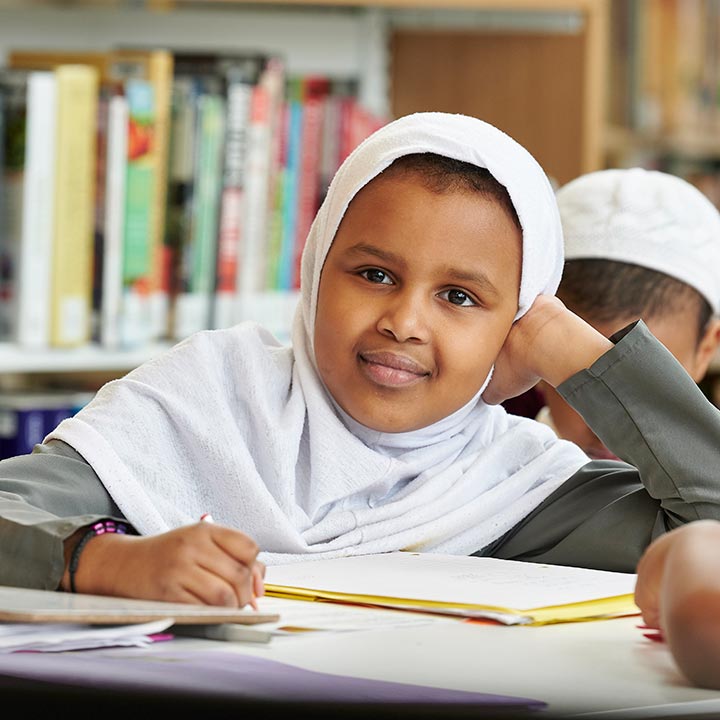 Close the Academic Opportunity Gap
In our knowledge-driven economy, education can open the door to career opportunities, social mobility, and so much more. Yet, for too many Chicago students, affordable out-of-school learning opportunities remain limited. The following donor-powered programs leverage our Library's city-wide 81-branch footprint, vast free resources, and commitment to lifelong learning to help ensure that all our city's children have the support they need to succeed early in life—and to keep succeeding.
Activate Creativity and Connection
Chicago's world-renowned arts and culture sector fuels tremendous creative, economic, and innovative growth. But access to big ideas and top talent is often far out of reach for lower-income members of our community. As a result, many Chicagoans are shut out from the holistic benefits of the arts. Our city, in turn, misses out on opportunities to be elevated and enriched by the inclusion of diverse voices and viewpoints.
The following programs invite all Chicagoans to explore ways of expressing themselves and imagining new possibilities for their lives, their communities, and Chicago.
Bridge the Digital Divide
With online learning, telehealth, and remote employment on the rise, Internet access and digital literacy are more vital today than ever before. Yet, 40% of lower-income households in the U.S. are without home broadband services or a traditional computer. Many adults and older adults also lack the skills they need to navigate our increasingly digital world. The Library Foundation is committed to bridging this skill and resource gap—known as the digital divide—through free and user-friendly Chicago DigitalLearn digital literacy modules accessible from any computer.
Together, we transform lives through technology.