Join the Sandburg Circle
Through annual investments of $1,000 or more, Sandburg Circle members open the doors to learning and personal growth across Chicago through the programming and resources available at Chicago Public Library's 81 neighborhood branches.

In recognition of their important support, we invite Sandburg Circle members to enjoy special receptions with leading talents, reserved seating at in-person literary events, behind-the-scenes insights into the Library's work, and much more.
Dollar-to-Impact
Your Gift Powers Impact and Empowers Chicagoans
$1,000
provides over 150 kids the opportunity to engage in free STEAM-based educational programming through the Summer Learning Challenge.
$2,500
brings technology access to YOUmedia teen spaces throughout the branch network. Expanding the impact of teen creativity and opening up the world of opportunity.
$5,000
infuses an early learning space with colorful toys, books, and programs grounded in the five practices of early literacy—Talk, Sing, Read, Write, and Play.
$7,500
underwrites the annual Maker in Residence program, which introduces patrons to high-tech tools available in the city's only free makerspace.
$10,000
supports a full day of professional development for our digital literacy tutors.
The Chicago Public Library Foundation is proud to have earned four stars, the highest possible rating, from the trusted nonprofit evaluation site Charity Navigator.
Your Support Opens Doors to Opportunity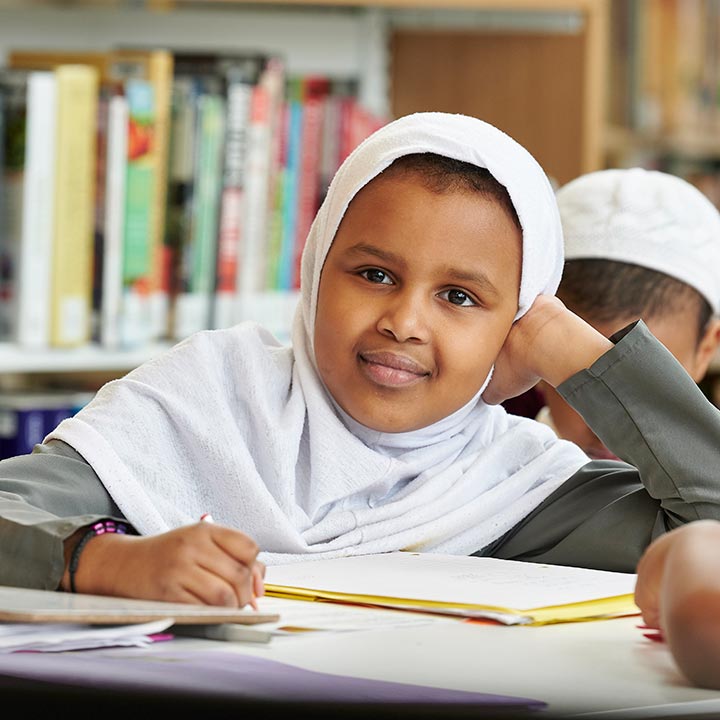 Bridge the Academic Achievement Gap
With your investment, Chicago students and families can access free homework help, tools for supporting children's language development, year-round STEAM content for curious young minds—and our librarians stay up to date on the very latest in library learning practices.
Activate Connection & Creativity for All
At the Library, ideas come to life. Your support activates everything from maker spaces stocked with 21st century tools to special collections that archive our city's history to discussions with the most thought-provoking authors of our time.
Bridge the Digital Divide
Too many Chicagoans lack the skills and confidence they need to access online employment, educational, and civic resources. Through 1:1 help, user-friendly video modules, and small group classes, donor-supported mentors help these patrons master the digital world.
Click here to learn the impact of your support.